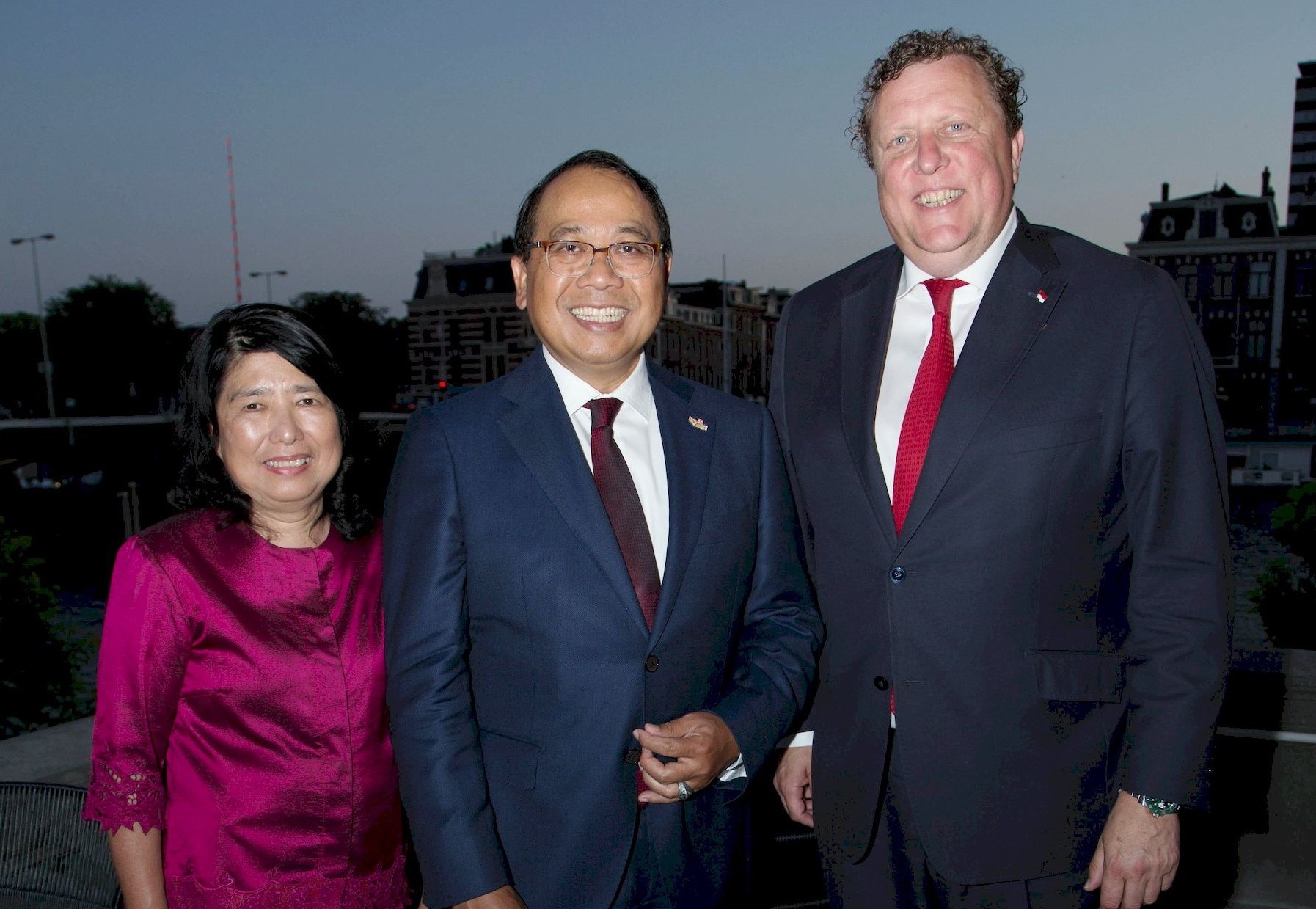 25 Jul 2020
On June 26, 2020 H.E. I Gusti Agung Wesaka Puja, Ambassador of the Republic of Indonesia to the Kingdom of the Netherlands, completed his term of office in The Hague.
The Indonesia Nederland Society (INS) is very grateful for the four years of valued cooperation with Ambassador Puja and the Indonesian Embassy. The highlight of the relationship between Indonesia and the Netherlands was the State visit of His Majesty King Willem-Alexander and Her Majesty Queen Máxima to Indonesia early March this year, which was accompanied by a large Dutch dPrior to his departure the INS Board had the honour to host a 'See You Again' dinner for Ambassador Puja and Mrs. Rusdijana Puja, together with the INS Trustees and patrons.iplomatic and trade mission. On 12 June 2020 Ambassador Puja received the "Ridder Grootkruis in de Orde Van Oranje-Nassau" from His Majesty the King Willem-Alexander for his valued contribution to strengthening the ties between Indonesia and the Netherlands.
'We will remember ambassador Puja as a true friend of the Netherlands, and also as a wise diplomat whose advice and support was of eminent value to INS. And how could we ever forget the subtle humor and encouraging suggestions which contributed so much to strengthening our overall relationship. His hospitality was generous and we enjoyed the Indonesian dinners he organized at the embassy which gave rise to vivid exchanges of views with his embassy staff. While we, at INS, greatly regret his departure, we also know that we will keep in ambassador Puja an interested partner and friend on whom we can always count, wherever in this world his career will carry him.' (Bernard Bot)
As Board of the Indonesia Nederland Society we express our very best wishes for a bright future to Mr. and Mrs. Puja and all those who are dear to them.