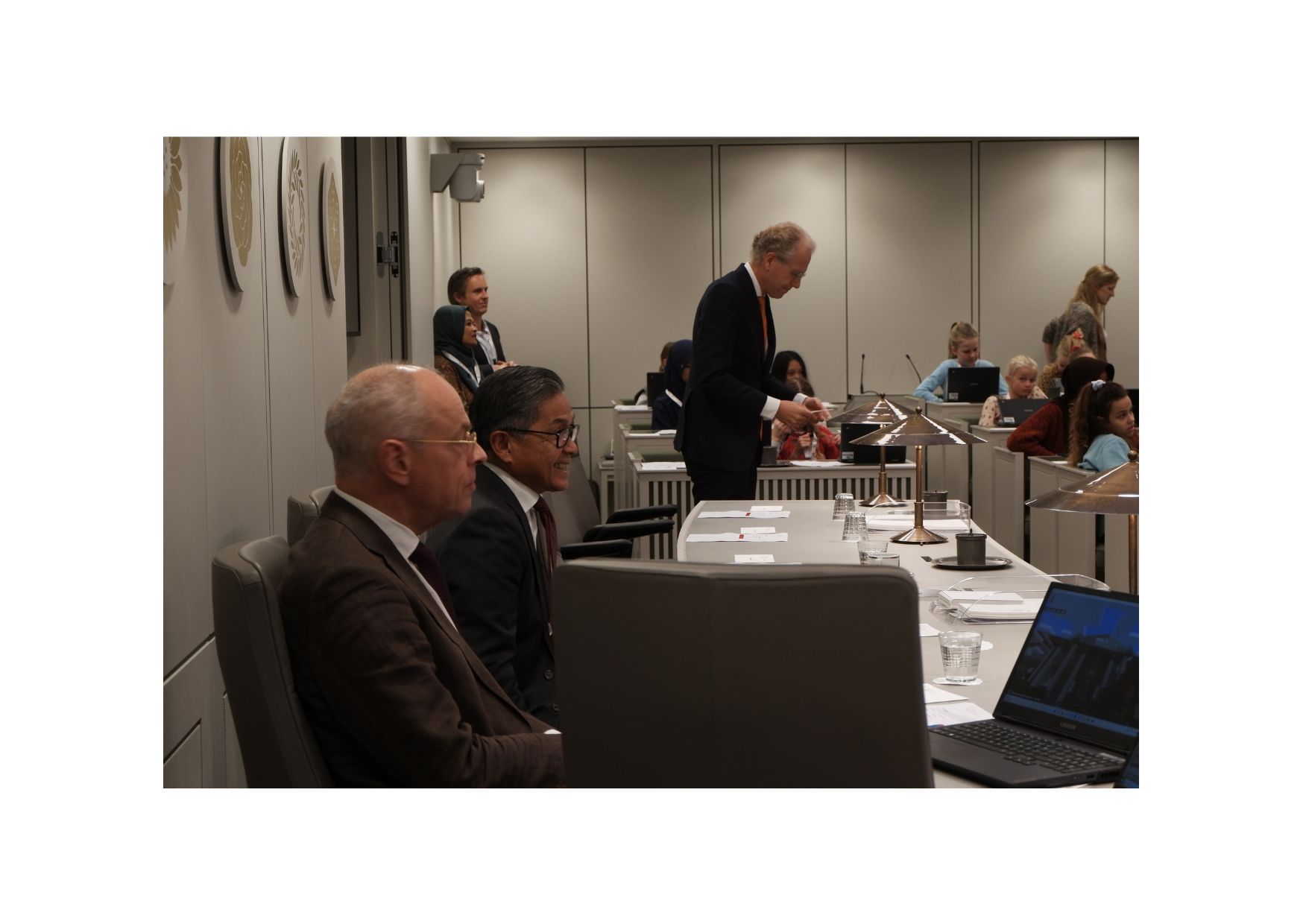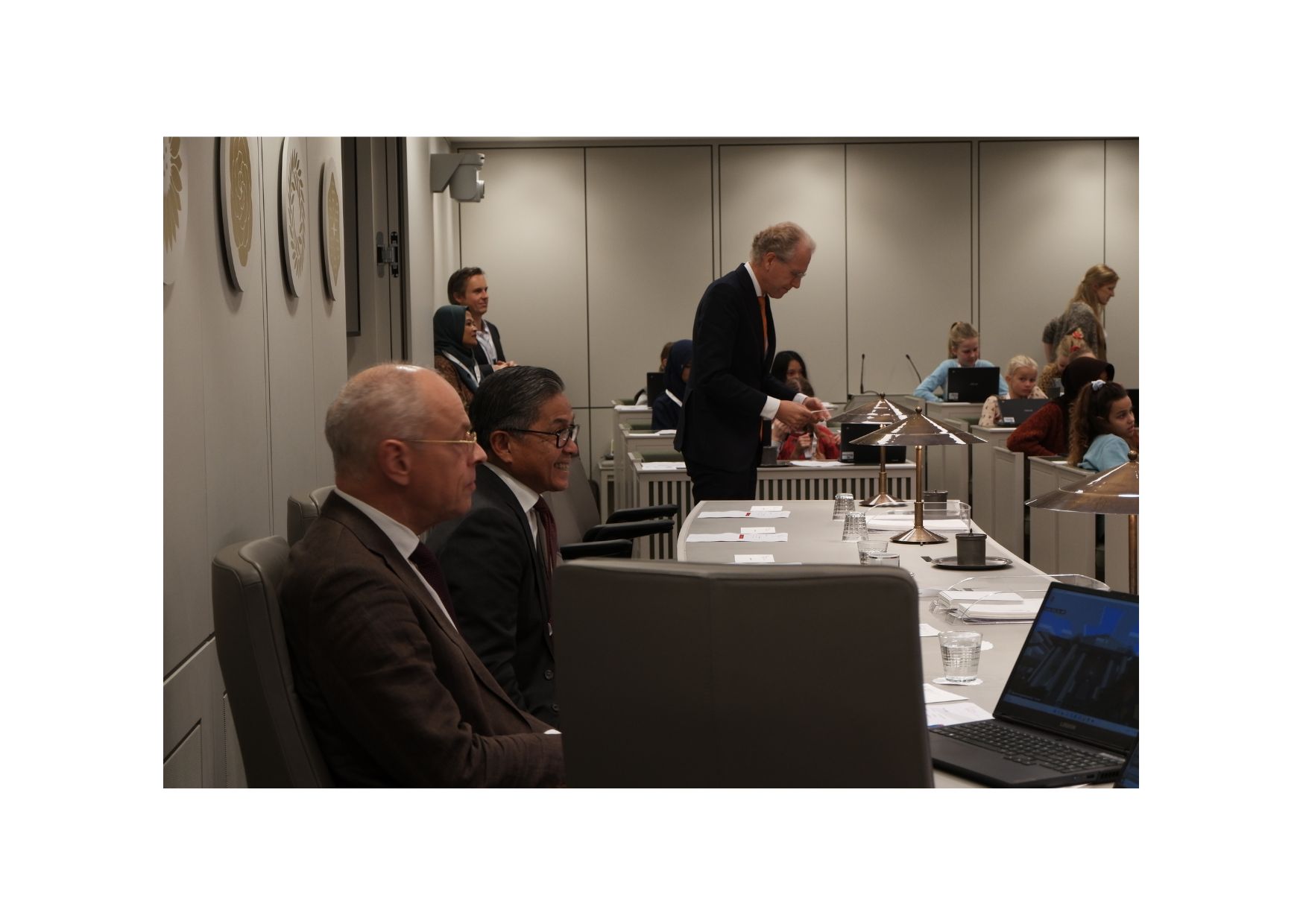 15 Jan 2023
SENATE WELCOMES 'THE VOICE OF CHILDREN'
One of the highlights of the project was a visit for the students to the Dutch Senate in The Hague, where the President of the Dutch Senate, the Ambassador of Indonesia and the Mayor of Wassenaar welcomed the students as participants of democratic societies, whose voices and democratic values do count.
In the autumn of 2022, and after the successful Climate Village for Malino project in 2021, the Herenwegschool and the Sekolah Indonesia Den Haag (SIDH) organized another project for design thinking in the classroom. The project team invited ninety students of both schools to develop a city design for the new capital of Indonesia and to build it in Minecraft, a Microsoft tool. The project education lasted eight weeks and consisted of lectures by guest teachers and design thinking in different task groups. Indonesian and Dutch guest speakers gave the students information and food for thought about building a sustainable capital in Kalimantan. The students (75 of the Herenwegschool, 15 of SIDH, age 11-14 years) collaborated in task groups on the subjects:  Infrastructure & Transportation; Community; Vegetation; Clean Water Management; Health Care; Clean Air; Food Security. There was also a reporters group.
On December 1, 2022, two Indonesian and two Dutch students (age 11-14) presented the playful and imaginative city design for Indonesia's to be built new capital in Kalimantan. By invitation of the Indonesian Embassy this presentation was part of a session on Sustainable Development in Indonesia in the "Indonesia Now" conference of Dutch Culture in Amsterdam. On two different screens the students showed a power point and a guidance tour through the future capital, built in the Microsoft tool Minecraft by Dutch and Indonesian students from the Herenwegschool and the Sekolah Indonesia Den Haag (SIDH). For the schools this presentation was the international launching of the City-of-Our-Future education project. Please click HERE to read the full report on this project.
For more information read the report  Report, City-of-Our-Future project 2022  For an impression of the schools project, see the video of the project made by Ernst de Groot  city of our future on Vimeo