01 Nov 2013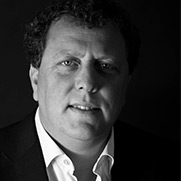 Dear friends of Indonesia,
The Indonesia Nederland Society is a 'for purpose' initiative. Our main goal is to contribute positively to the future relationship of Indonesia and the Netherlands. Many with us have concluded that the momentum has come to invest in a shared future. With respect for our shared past, the focus of INS is on this shared future.
In the first one and a half years of our existence many things have changed for the better. The visit of Minister Timmermans to Jakarta in February this year marks the start of a schedule of visits by other ministers. By the end of November the visit of Prime Minister Rutte will be the crown of the year.
Although a lot has changed, there is more to be done and INS is prepared to take a strong contributing role in this process. It is good to see that more and more stakeholders support this role.
The members of the INS Board and the INS Board of Trustees all have contributed a lot of time, knowledge and networking in the initiative. It is with pride that I may thank them for this contribution.
The focus of the INS is strengthening the long-term relationship between Indonesia and the Netherlands. The current visits to Indonesia are very important, but in the long run they will only be successful if well maintained.
We invite you all to support our goal wherever and whenever you can and thank you for this contribution in advance.