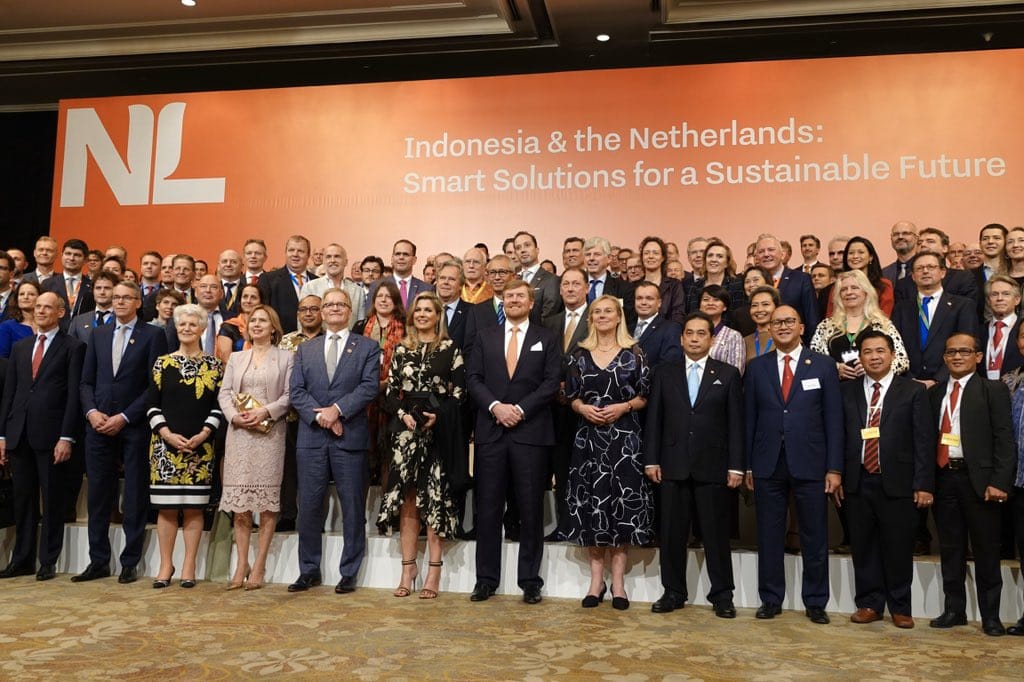 11 Mar 2020
Mr President,
It is a great honour for my wife and me to be your guests. In recent years we have got to know each other well. We see this state visit as an affirmation of the close bond that has grown between us. And we look forward to making the bond with you and your country even stronger.
We are deeply saddened by the tragic boat accident, yesterday, on the Sebangau River. Our thoughts are with the families of the victims and with the injured.
Mr President, on 17 August it will be 75 years since Indonesia issued its Proklamasi, claiming its place among independent and free states. The Dutch government explicitly acknowledged this fact, both politically and morally, 15 years ago.
Today we warmly congratulate the people of Indonesia as you celebrate 75 years of independence.
We are looking forward to the coming days. Our visit has a wonderful, future-oriented programme.
At the same time, it is a good thing that we continue to face up to our past. The past cannot be erased, and will have to be acknowledged by each generation in turn.
In the years immediately after the Proklamasi, a painful separation followed that cost many lives.
In line with earlier statements by my government, I would like to express my regret and apologise for excessive violence on the part of the Dutch in those years. I do so in the full realisation that the pain and sorrow of the families affected continue to be felt today.
It is a hopeful and encouraging sign that countries which were once on opposite sides have been able to grow closer and develop a new relationship based on respect, trust and friendship. The ties between us are becoming ever stronger and more diverse. That gives me great pleasure. And I know that this feeling is widely shared in the Netherlands.
Many people in the Netherlands feel a deep connection with Indonesia. It's gratifying that, in turn, a growing number of young Indonesians are showing interest in our country.
We see that in the number of young men and women who come to the Netherlands to study. We see it above all in the close working relationships between our two countries in the fields of science, the economy, water management, nature protection and climate.
In the days ahead my wife and I will be visiting various examples of such partnerships. We greatly look forward to it.
My wife has visited your country regularly as part of her work for the United Nations, and here too, the collaboration is extremely close and productive.
Mr President, we need Indonesia. Indonesia is a member of the G20 and a leading member of ASEAN. It is a force for security and stability in Southeast Asia. And it is currently a member of the UN Security Council and the Human Rights Council.
As the third-biggest democracy in the world and one of Asia's largest economies, you play a leading role, for instance, in joint efforts to protect and promote the rules-based international order.
Indonesia has a long tradition of religious tolerance and can play a constructive part in this respect. It's important to continue working together to foster peace, justice and the protection of minorities, based on respect for sovereignty and territorial integrity.
We are keen to work together with you towards these ends.
Indonesia is a country with an old soul and a young heart. You cherish your rich cultural heritage, and at the same time you are busy conquering the future. That combination of ancient and new is what makes your country so endlessly fascinating.
My wife and I look forward to getting to know Indonesia even better. Four days are far too short, but we will do our best to see and speak to as many people as possible.
We would like to thank all the Indonesians who are contributing to our visit; all those who are willing to open their doors to us and share their stories with us. We feel very welcome here.
Thank you.
Source: https://www.royal-house.nl/documents/speeches/2020/03/10/statement-by-king-willem-alexander-at-the-beginning-of-the-state-visit-to-indonesia