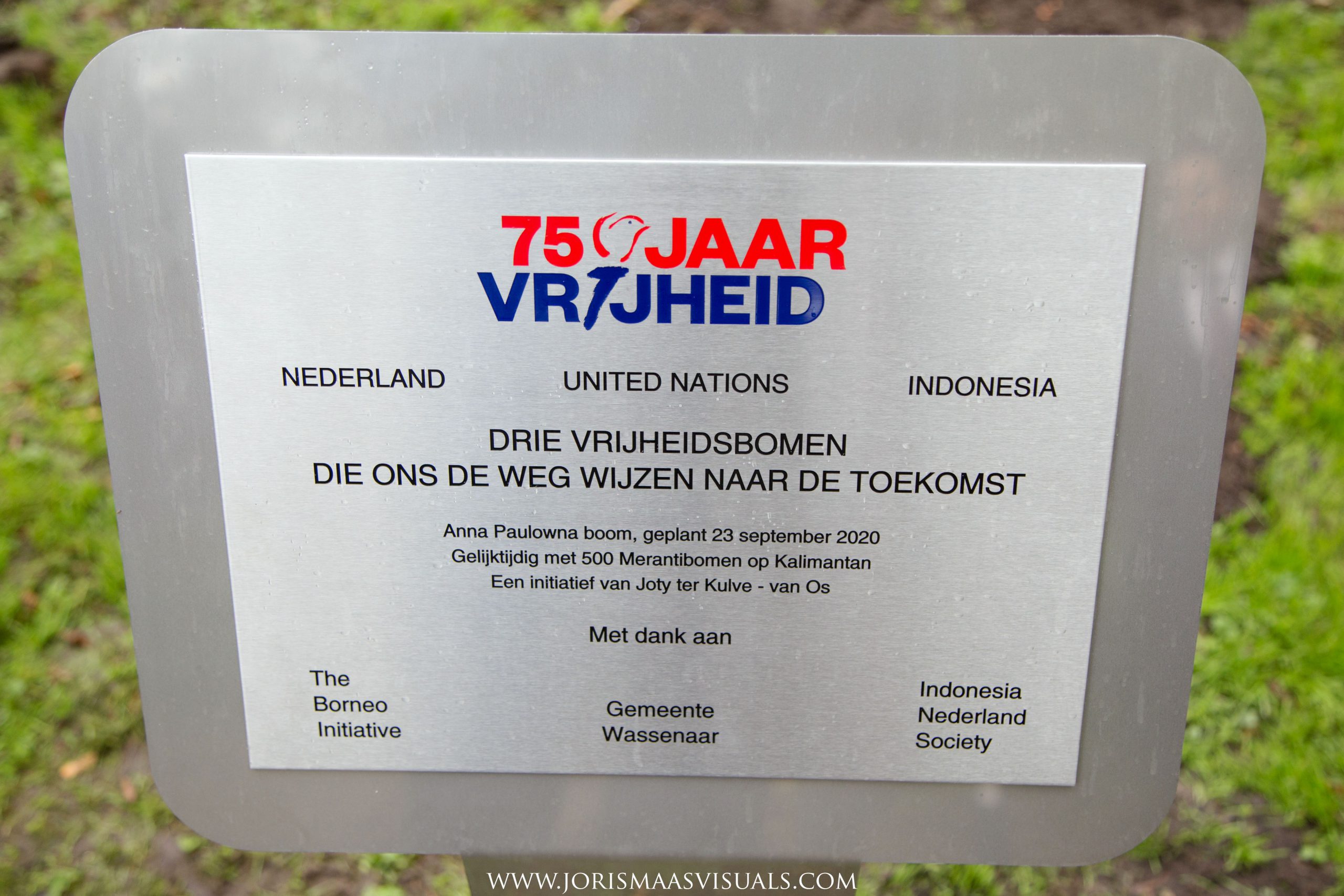 22 Jan 2021
The commemoration of 75 Years of freedom at Estate de Paauw in Wassenaar is being held on 23 September 2020 at Estate de Paauw in Wassenaar. The initiative for this commemoration comes from Joty ter Kulve and has been adopted by the municipality Wassenaar, The Borneo Initiative (TBI) and the Indonesia Netherlands Society (INS).
It's a rainy day, but when the guests get to the spot of the three trees, the sun breaks through. Students of the Herenwegschool and the Sekolah Indonesia perform a wonderful piece of angklung music. Their next song, 'We are the World' , is a fervent call to unity towards a better tomorrow.
We are the world / We are the children / We are the ones who make a brighter day, / so let's start giving /There's a choice we're making /We're saving our own lives / It's true we'll make a better day, just you and me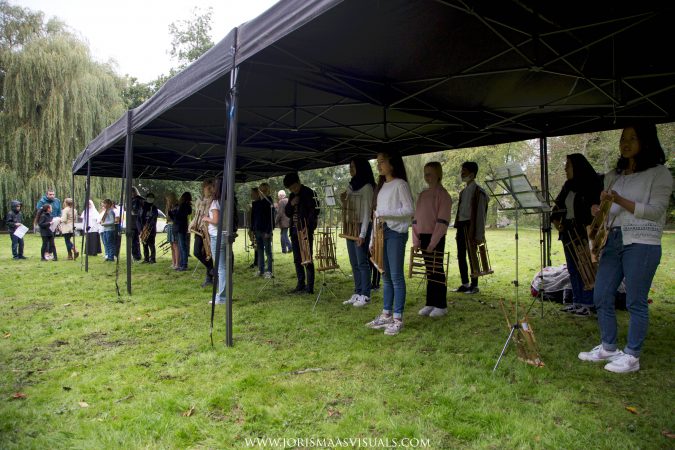 First Mayor De Lange and Peter ter Kulve (son and representative of Joty ter Kulve) reveal a plaque.
Then mayor Leendert de Lange, Mr Fikry Cassidy, Chargé d' Affaires of the Indonesian Embassy, and former minister Bernard Bot walk to the three young Anna Paulowna trees. Each dignitary is being accompanied by a student of the Indonesian School and a student of the Herenwegschool. Three gentlemen and six schoolchildren side-by-side plant the three freedom trees for the Netherlands, Indonesia and the United Nations respectively,  'Three freedom trees that show us the way to the future.'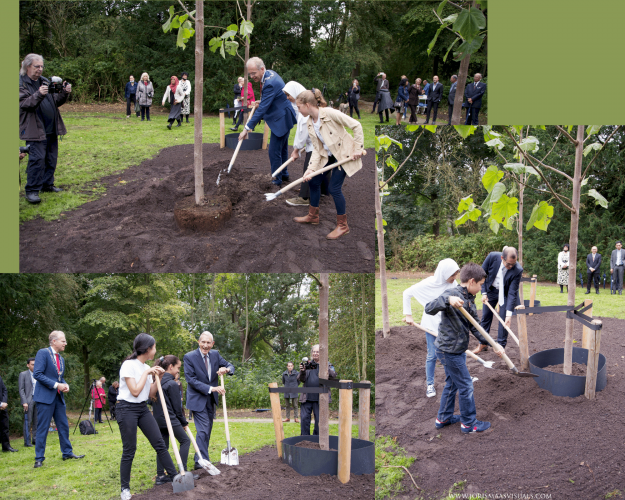 The ceremony closes with an acknowledgement of Peter ter Kulve.
Article written by Monica Bouman