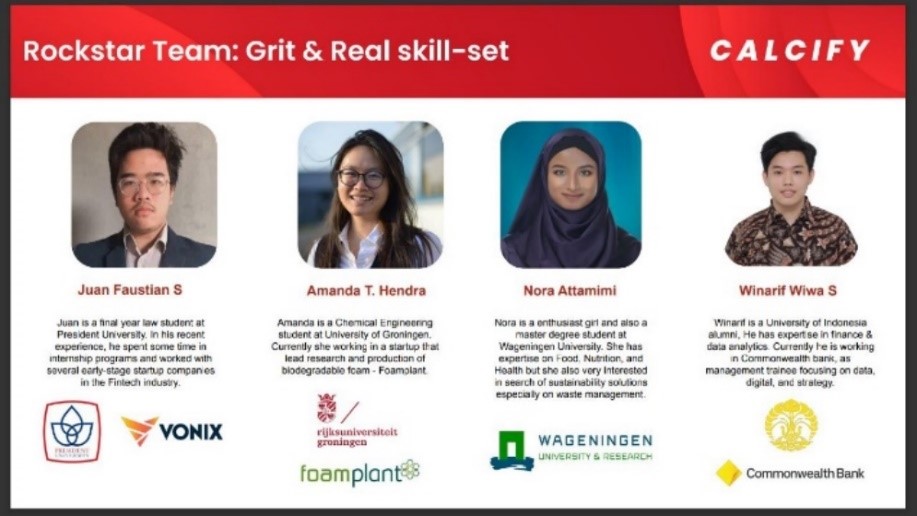 22 Apr 2023
In the autumn of 2022 the INS organized a two-month online program, the Indonesia Nederland Society Innovation Program (INSIP 2022). The programme's goal was to let Indonesia's and the Netherlands' young generation develop solutions for sustainability challenges in renewable energy, digital technology, food and agriculture, and circular economy.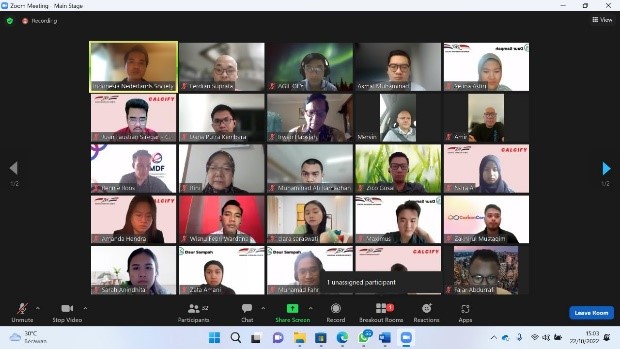 Out of 135 applications,  24 participants were selected, who were divided into six groups. Participants learned from industry leaders, venture capitalists, and start-up founders about market segmentation, customer value proposition, finance, key value drivers, climate impact, life-cycle assessment (LCA), and other topics to help participants transform their ideas into decks and pitch them at the end of the program.
The Winning Team was awarded a one-week validation and networking trip to the Netherlands and Indonesia that will take place in June 2023.  
Calcify, Edible Straw, and Daur Sampah were elected the top three ideas:
1) Edible Straw as a solution to Indonesia's plastic waste problem
2) Daur Sampah's goal is to use technology and automation to disrupt the urban food industry by assisting customers and restaurants in shifting to reusable packaging by making the processes of sourcing, returning, washing, and collecting simple and convenient.
3) Calcify  is on a mission to transform the limestone industry by offering a sustainable and biodegradable alternative to bone-based calcium oxide. 
Calcify was in the end selected as the winner of INSIP 2022.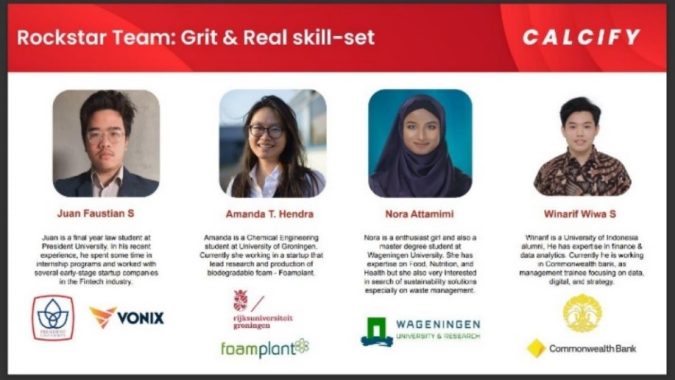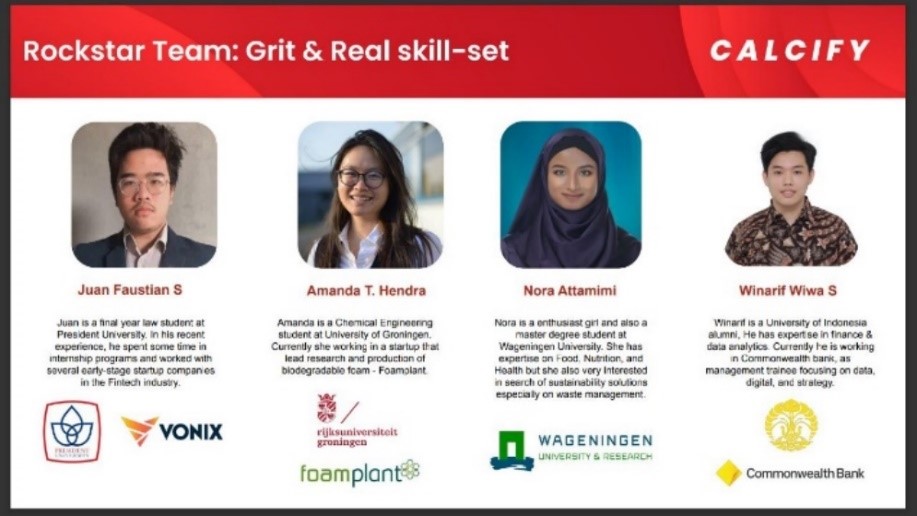 INSIP 2022 was supported by: